Custom-branded Solution
A one-stop solution where the latest software, hardware, and connectivity are combined within the solution.
Advanced Analytics
Get quick notifications on your linked devices and make better decisions, increasing productivity.
One-Stop Platform
Control the propane tank levels easily, even from remote areas, and gain data access from any position on the earth.
Real-time Inventory Management
A truly modular solution for corporate expansion, with white-labeling and configurable choices.
What is an IoT-based Water level monitoring solution?
I-Telemetry, an advanced IoT-based solution for water level monitoring, offers automatic detection of liquid levels in variously sized tanks or storage containers. This cutting-edge system is specifically crafted to keep users informed about the real-time status of liquid levels, catering to the needs of industrialists by harnessing IoT technology to enhance overall business productivity.
I-Telemetry's water level monitoring system delivers real-time autonomous detection of water levels and initiates appropriate actions based on these levels. It addresses issues such as overflowing, water depletion, and water usage effectively. Implementing this autonomous system for continuous real-time monitoring of water levels provides a robust solution to various water-related challenges.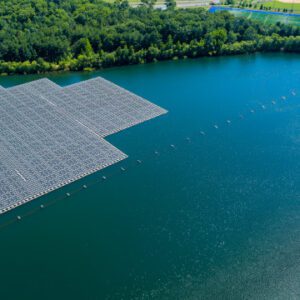 River Water Level Monitoring
IoT technology offers the capability to observe river water or stream levels using sensors. These sensors are deployed on suitable surfaces to detect water levels and gather data for subsequent analysis. They utilize gateway connectivity to relay valuable information to the user's interconnected devices, enabling informed decision-making. The I-Telemetry IoT-based water monitoring system is sufficiently smart to deliver shareable insights through enhanced visualization and more comprehensive data, facilitating managers in taking timely actions as needed.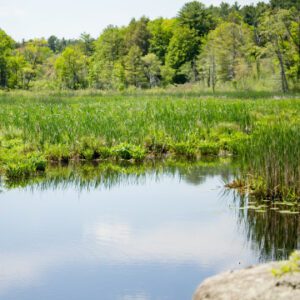 Wetland Studies
Early detection of water levels is crucial for maintaining a balanced and safe environment. With the integration of i-Telemetry IoT water level monitoring sensors, this solution offers real-time insights, remote accessibility, and automated monitoring of wetlands. The wireless sensor network empowers authorities with actionable information to enhance decision-making. IoT-based wetland monitoring ensures wireless connectivity of sensors for dynamic data gathering, transmission, and the creation of a preemptive alert system. This transformational system allows real-time monitoring to safeguard wetland ecosystems at an affordable cost.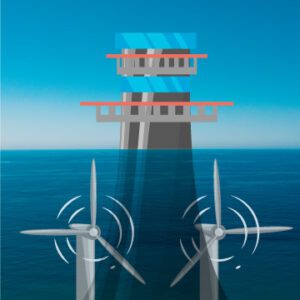 Tidal Studies
Tidal studies involve predicting daily high and low tide levels at major ports and coastal areas. IoT technology represents an innovative concept that anticipates energy data, tidal events, weather patterns, and environmental shifts. This advancement enhances the operational efficiency of relevant authorities, empowering them to make informed decisions based on comprehensive reports. Furthermore, i-Telemetry's IoT solution provides a visual depiction of the data, including intricate details, enabling managers to gain a holistic understanding of industrial processes through a unified platform.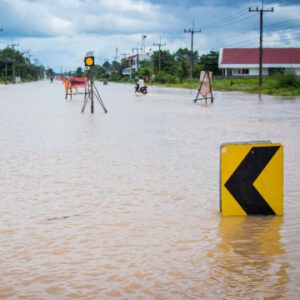 Flood Monitoring
Floods often result from rivers or lakes overflowing, posing significant challenges to residents dealing with their devastating consequences. To address this, an IoT-based water level monitoring solution by i-telemetry offers real-time flood detection. This innovation positively impacts the water industry, emphasizing water conservation. i-telemetry's system comprises strategically placed sensor devices that provide early warnings to authorities, crucial for managing flood-prone areas and ensuring timely evacuations, thereby mitigating the impact of flood aftermaths.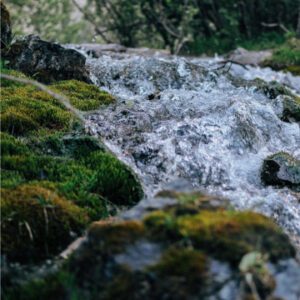 Groundwater Monitoring
Groundwater plays a vital role in regions facing water scarcity. However, excessive groundwater filling can lead to various challenges, including water-borne diseases and deterioration of groundwater quality. To address these issues, advanced water level monitoring sensors from i-telemetry are installed, collecting data for further analysis. These sensors are capable of accurately detecting water levels up to 1000 feet. This system aids in identifying secure areas and estimating future water demand. Therefore, the installation of a real-time water level monitoring system from i-telemetry is essential for enhancing the water industry.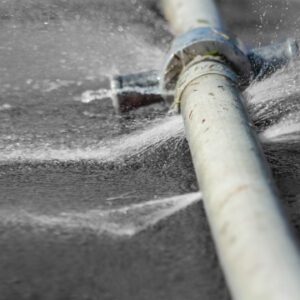 Surface Water Monitoring
Surface water accumulation in unidentified areas can lead to a degradation in ground quality and may result in unwanted leakages. To address these issues and maximize benefits, the introduction of an IoT-based water level monitoring system by i-telemetry is a viable solution. This system incorporates sensor capabilities and gateway connectivity, enabling a data-driven approach to gain deeper insights. It assists managers in identifying and rectifying vulnerabilities, ultimately facilitating water conservation in the industrial sector. Furthermore, implementing this technical solution at a reasonable cost will demand less maintenance time while delivering enhanced industrial sustainability outcomes.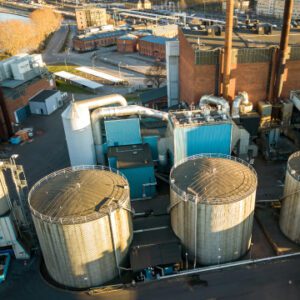 Water Tank Level Monitoring
Keeping real-time tabs on water consumption and management can be challenging. To address this, an IoT-based system, i-Telemetry, employs sensors to detect tank water levels. It offers customizable threshold alerts, aiding in prompt actions when leaks or overflows occur. Managers benefit from actionable insights, ensuring efficient water management.
Challenges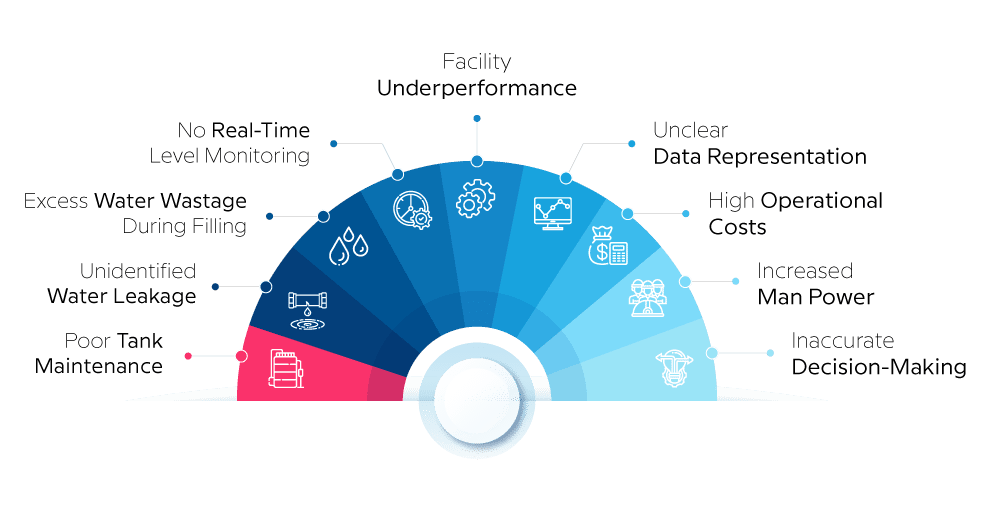 Benefits of Using IoT-Powered Water Level Monitoring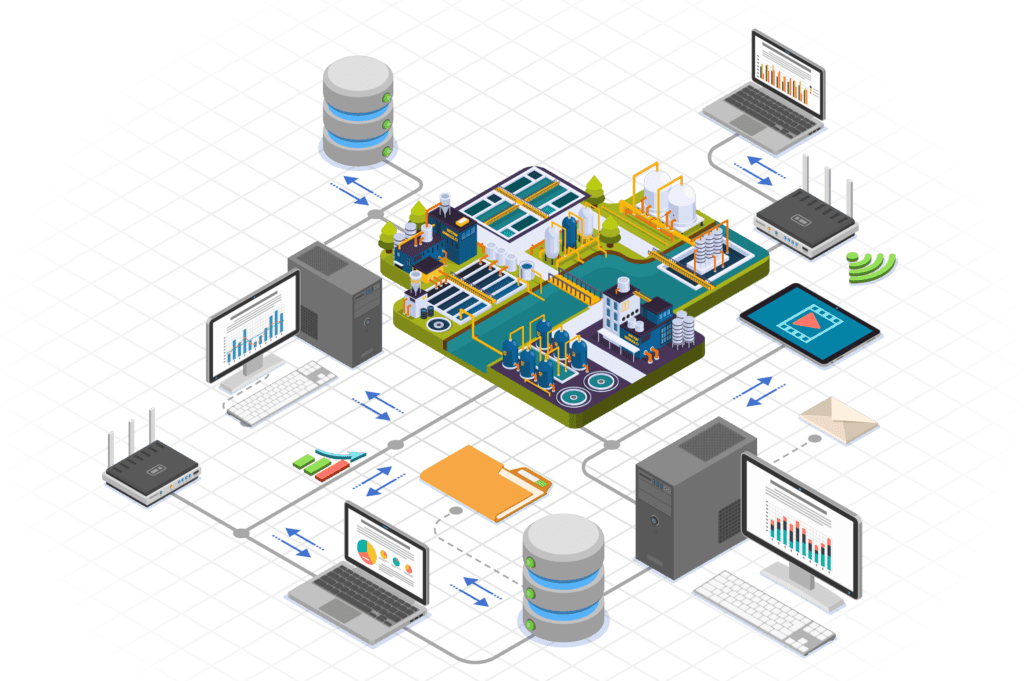 Real-time water level checks
Information-detailed reports
Graphical data representation
Instant alerts on smart devices
Reduced manual operations
Remote monitoring of water levels
Real-time tracking of tank location
How It Works