Beverage Level Monitoring
In the beverage industry, a diverse range of liquid products, including concentrates, fruit blends, pulp cells, essential oils, purees, and more, are produced. To facilitate their storage and efficient distribution, tanks, drums, tankers, and large containers are employed. With our IoT-based level monitoring system, we enable effective monitoring and management of the products stored in these containers.
The implementation of the i-telemetry level monitoring solution not only enhances warehousing and storage operations in beverage manufacturing companies but also supports automated production and distribution while providing visibility within the supply chain. This aids companies in ensuring just-in-time delivery of their products to customers.
Composition and Working of Beverage Level Monitoring Systems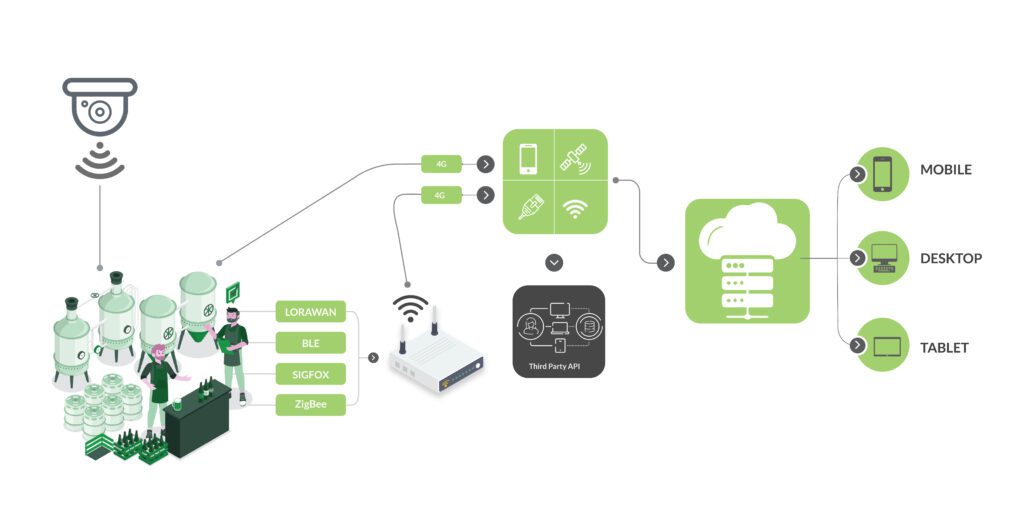 I-telemetry employs contactless sensors to wirelessly gauge the quantity of juice, wine, or any beverage stored in a container. This non-contact level measurement guarantees the preservation of beverage quality by avoiding direct sensor interaction. The information regarding the liquid level is transmitted to a gateway, which subsequently relays it to an application server. Organizations can harness this data through a mobile application or web portal, enabling them to make informed decisions and optimize processes related to beverage storage, distribution, or production.
Beverage Level Monitoring's Comprehensive Features
Single-Shop Solution
Our beverage level monitoring solution, offered under the i-telemetry brand, encompasses all essential hardware and software components, providing a complete end-to-end solution. This plug-and-play system can be easily installed on various container types to monitor the beverage levels effectively.
Single-Shop Solution
The i-telemetry beverage level monitoring solution is an all-encompassing package that includes both hardware and software components, rendering it a complete end-to-end solution. This plug-and-play system is adaptable for installation on various container types, enabling the monitoring of beverage levels in any stored container.
Single-Shop Solution
Our beverage level monitoring solution, now under the name i-telemetry, encompasses all essential hardware and software elements, delivering a comprehensive end-to-end solution. This plug-and-play system can be effortlessly installed on various container types to monitor beverage levels with ease.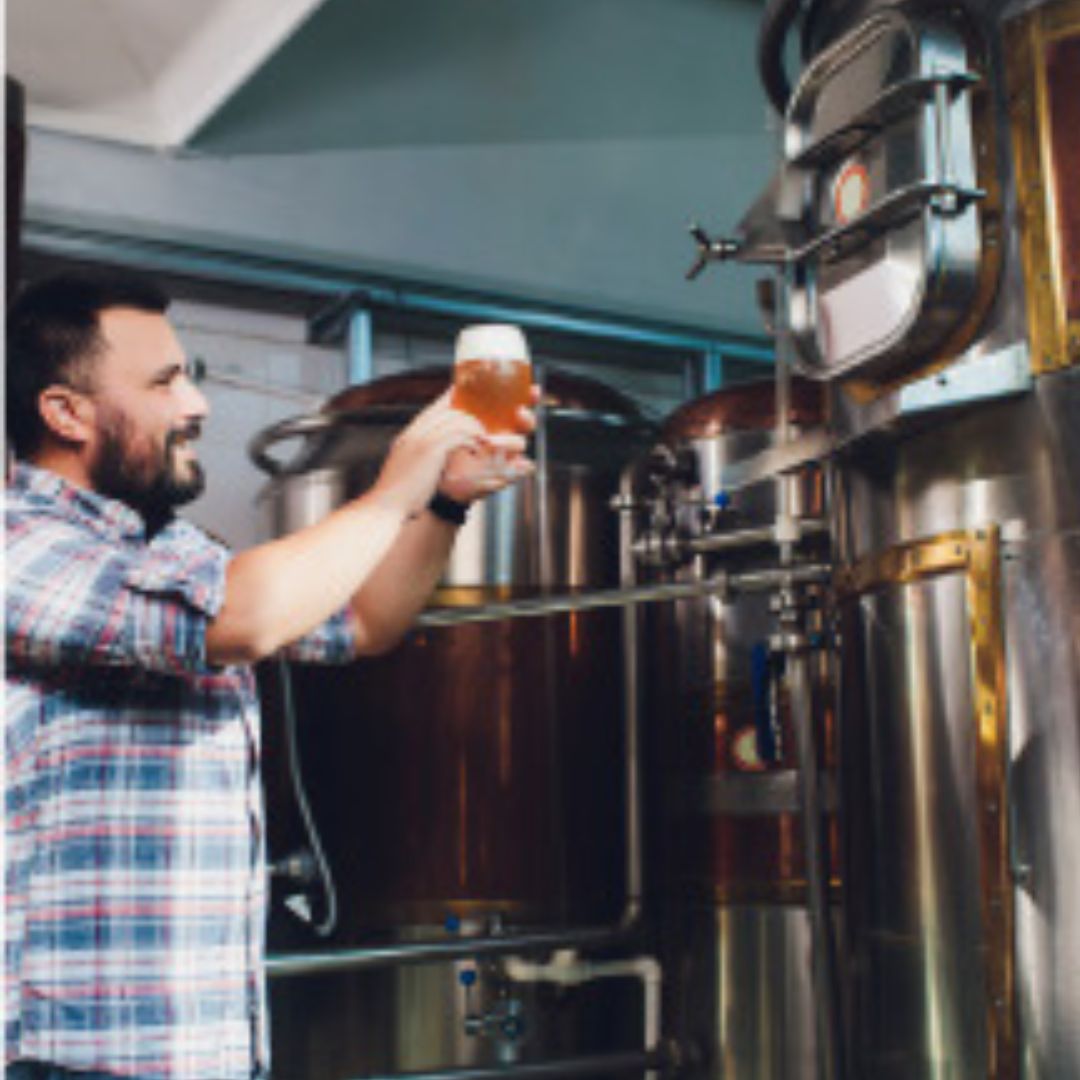 Beverages Tank Level Monitoring
Juices and other beverages stored in the tank can be effectively monitored using a level monitoring system equipped with sensors installed on the tank, gateways, and an IoT portal. Data on levels and volumes from numerous tanks is transmitted to the i-Telemetry dashboard through a single gateway within a plant.

The information collected from these tanks can then be analyzed through the dashboard, which includes built-in historical data management and predictive analytics features. This analysis helps in identifying patterns and generating insights that contribute to optimizing decision-making processes, whether to increase production rates or to better manage the tank contents.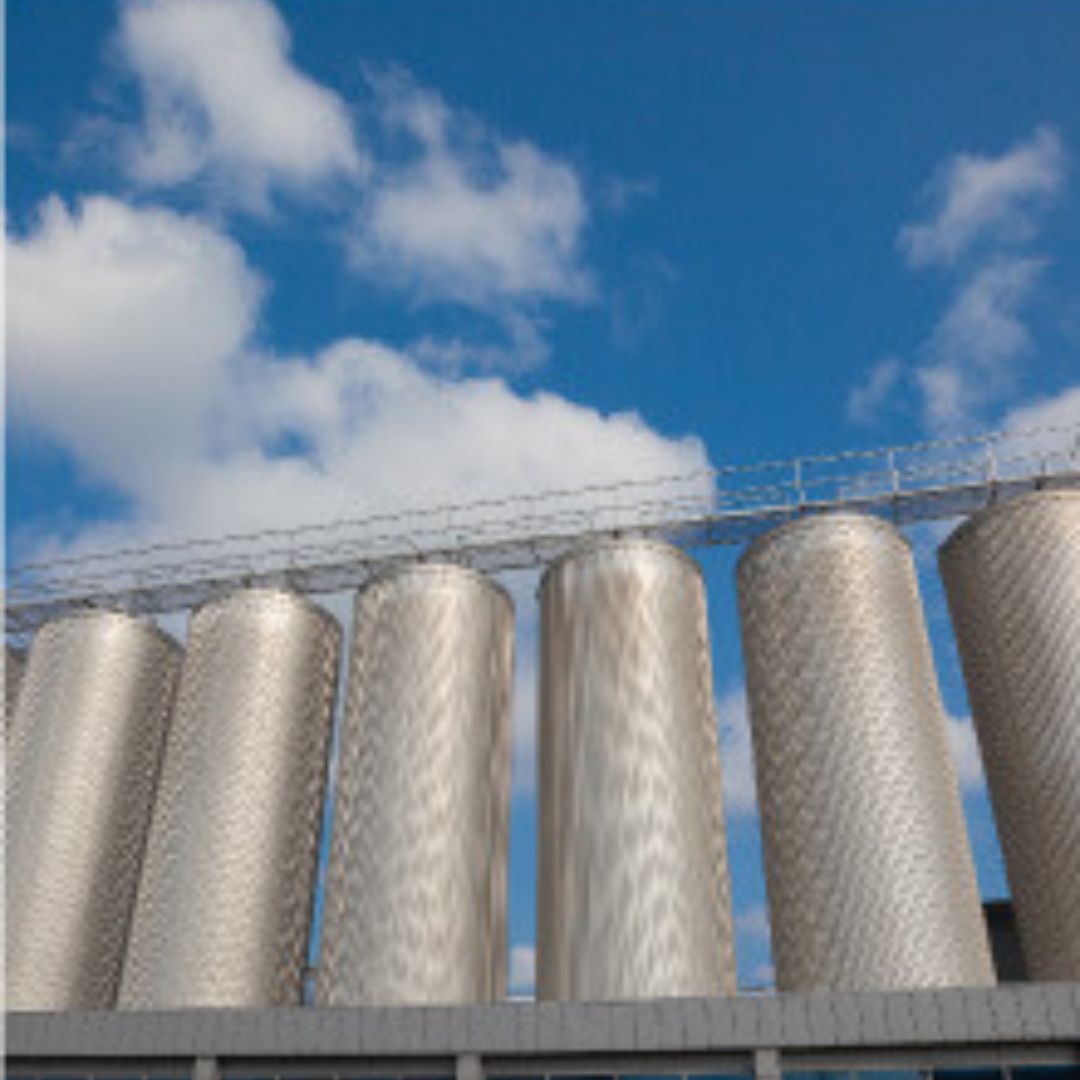 Beverages's Large Tank Monitoring
I-Telemetry offers a diverse selection of dependable sensors that can be seamlessly integrated into even the most extensive tanks. These expansive tanks, towering up to 6 stories in height, are commonly employed by juice manufacturing companies for storing a variety of juice products and facilitating their transfer into tanker trucks.

Once I-Telemetry sensors are in place, they excel at accurately gauging the juice levels within these tanks, even when they reach towering heights of up to 45 feet. This makes our sensors an ideal choice for implementing monitoring solutions in such large tank configurations.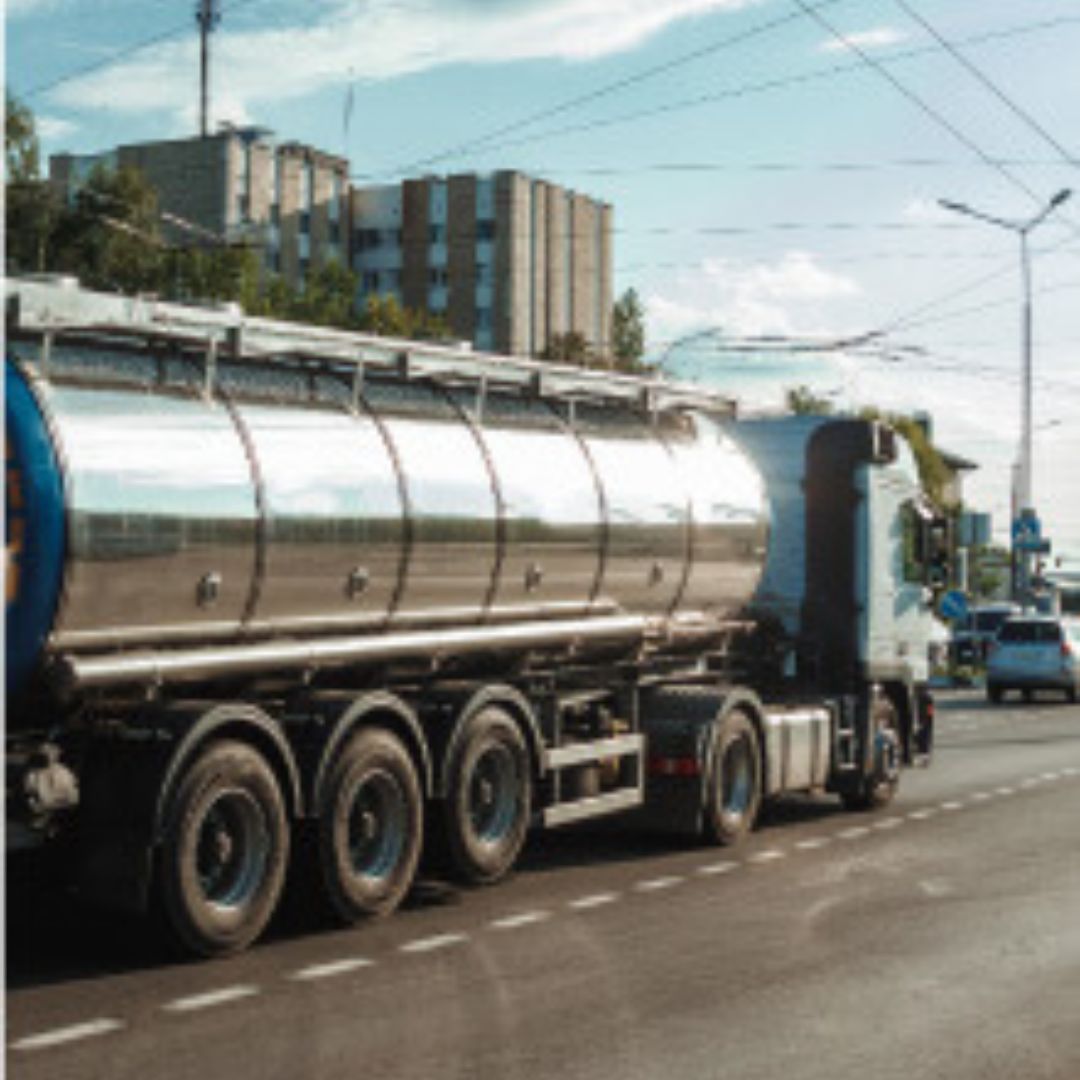 Truck Transportation
Juice concentrates, purees, and fruit blends produced by a company are transported by truck/tankers to another facility where these extracts are utilized to create packaged juice boxes. The quantity and volume of these extracts can be remotely monitored within a moving tanker, and the real-time location can be tracked using the i-telemetry-powered solution for mobile tankers.
Advantages of IoT Based Level Monitoring
Configurable as per specific use case
Wide-range of sensors with long battery life
Single solution applicable to all types of open or closed tanks
Upgradable to other solution on a single platform
End to end solution comprising all hardware and software components
Historical data management with predictive analytics
Multi-channel alert system
Compatible with both stationary as well as moving tanks