Smart Water Metering IoT Solution
Mobile App
You will receive mobile apps for end customers as well as distributors.
Remote Valve Control
The web/mobile app allows users to easily manage the water flow from a distance.
Automatic Monthly Bills
Users can pay their bills directly through the app, and bills are automatically created on a monthly basis.
Leakage Alerts
Users and administrators will both be able to remotely close the valves and receive leakage alarms.
Benefits of Opting for Intellia Smart Water Solution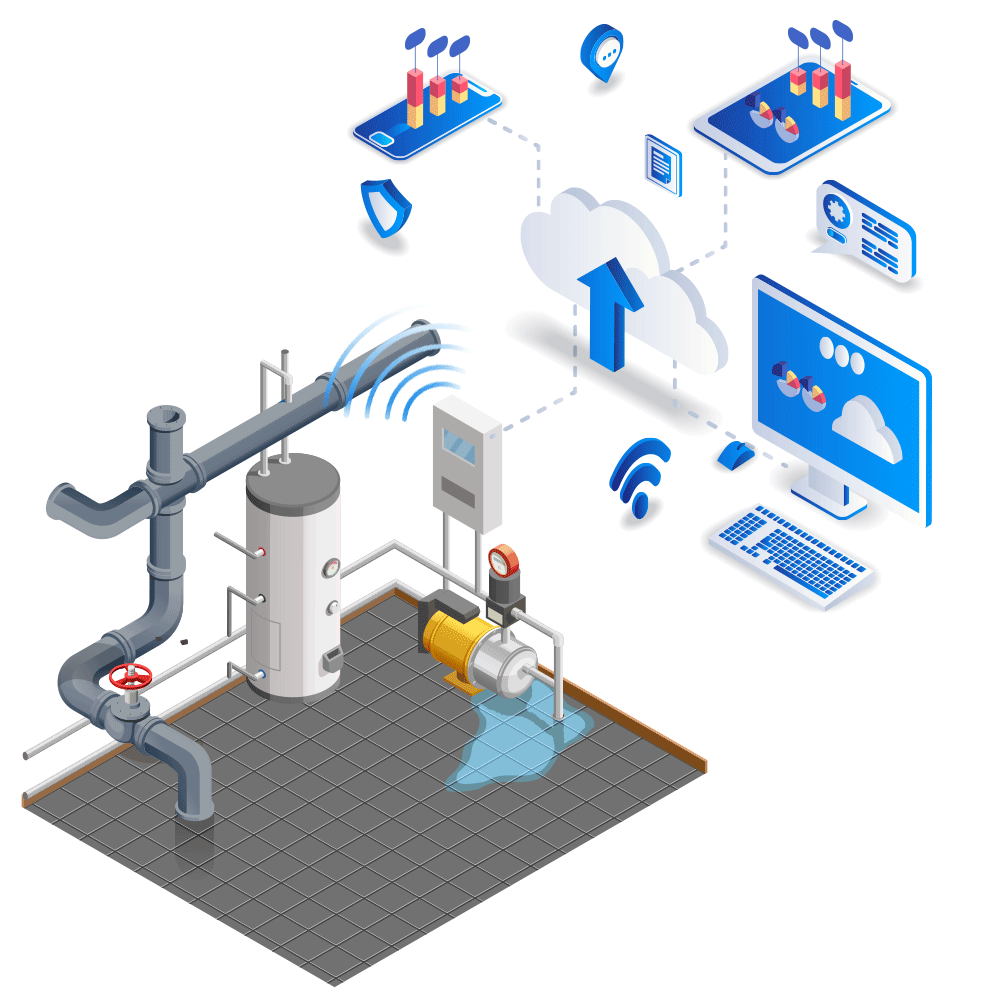 Ensure a safe and steady water supply
Enable flexible billing cycle
Fight Non-Revenue Water with data
Save money by saving on unnecessary distribution
Deal with leakages the intelligent way
Match demand-supply via demand forecasting
Eliminate the need of manual meter readings
Get Weekly Report & Forecast for End-users and Admin
Control Water Supply Remotely with IoT Valves
Get a Bird-eye view of Water Consumption with Admin Portal
What is Smart Contract Solution?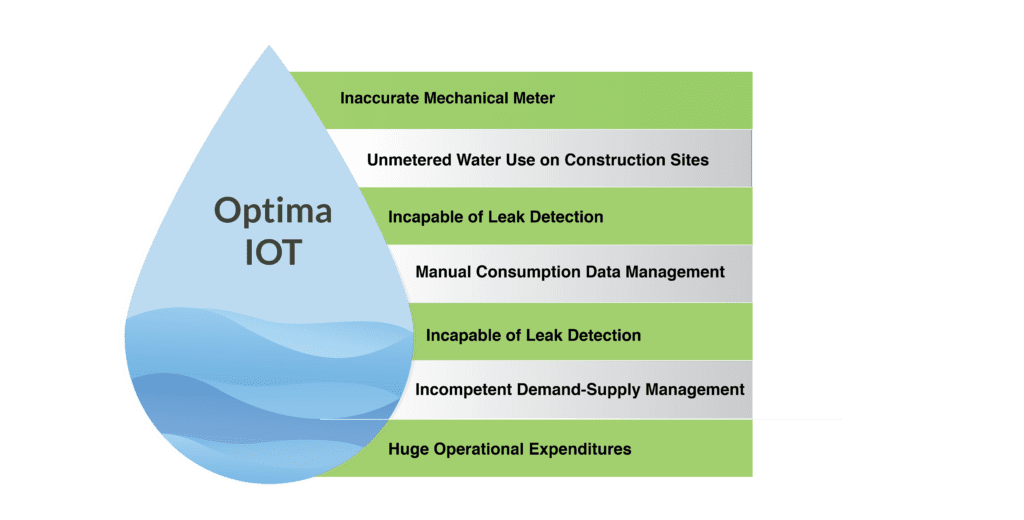 We offer cutting-edge remote smart metering solutions to utility companies worldwide, specializing in high-performance technology. Our expertise extends to advanced pressure and leakage monitoring, coupled with intelligent data analytics. Our solutions come in various forms and sizes, but our approach remains consistent – we prioritize you, the customer.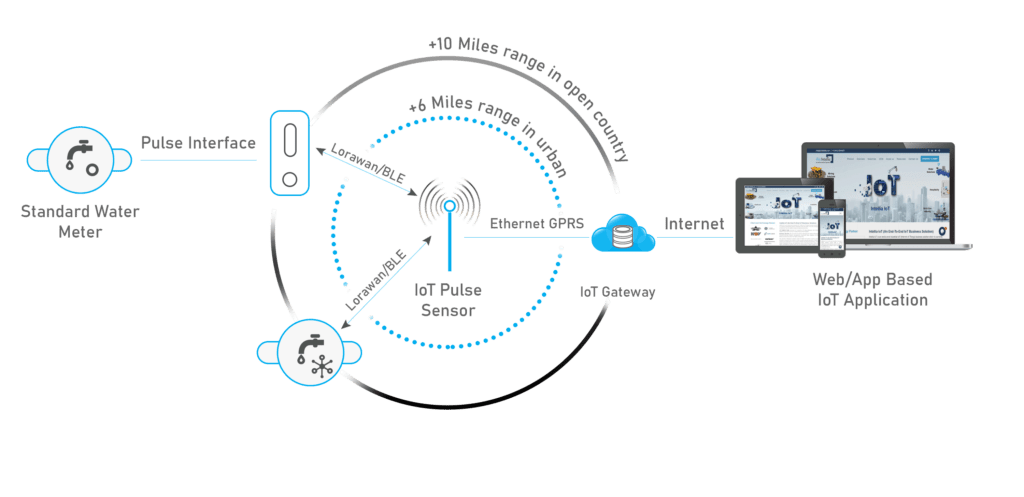 End-to-End IoT Solution
The i-telemetry IoT Water Metering Solution is a comprehensive IoT offering that includes hardware, software, and connectivity. It provides you with everything you need from a water meter, delivering real-time consumption data and monthly water bills to your doorstep.
All-Inclusive Cost
The i-telemetry smart water metering solution represents more than just software; it comprises a comprehensive package for smart water metering. The solution's pricing covers the software, smartphone application, billing services, water meter, intelligent valves, and the installation process.
User-friendly Dashboard
The i-telemetry IoT dashboard offers user-friendly accessibility through both web and mobile applications. For each project deployment, we tailor the existing dashboard to align with our customers' specific requirements and preferences.
Wide Area Coverage
The deployment of this solution is not limited to a single residential society; it can extend to cover an entire city. Each i-telemetry gateway possesses a range of up to 6 miles in urban settings and 10 miles in open rural areas. If there is a requirement for wider geographical coverage, it's possible to install multiple i-telemetry gateways as well.
Advanced Data Analytics
Using i-telemetry IoT, you can leverage its Advanced Analytics capabilities to discern water consumption patterns, make historical consumption comparisons, and forecast future water demands. Additionally, you'll have the ability to enhance the management of water supply and demand to achieve optimal efficiency.
Low Cost
The implementation cost for the i-telemetry solution is exceptionally affordable, thanks to its pay-per-use pricing model. With a monthly recurring cost of just $2 per meter, this package encompasses everything you need, including Admin Panel access, mobile apps for residents, as well as admin privileges, and a comprehensive set of features, ensuring a remarkable return on investment (ROI).
Reliability
The cloud environment enables the i-telemetry IoT solution to operate in a high availability mode. In the event of a disaster or a component failure, the load balancers seamlessly switch to a backup component, ensuring continuous access to usage information at all times.
High Scalability
i-Telemetry IoT is built upon the core principles of Serverless computing, featuring a robust SQL backend for optimal scalability. This architecture allows the system to effortlessly scale to accommodate more than 2,000,000 smart meters and valves for each individual gateway. Adding new end-devices is a seamless process, eliminating the need for substantial infrastructure investments.
Interactive Reports
The i-telemetry system enables users to continuously track the inflow, outflow, and water level in residential buildings, plants, and reservoirs in real-time. Users receive immediate notifications via email and SMS in the event of abnormal water consumption.