Water Leakage Detection Solution
End-to-End Services
Comprehensive solution that satisfies all essential business criteria.
Real-time Alerts
Receive real-time alerts via email, SMS, or push notifications.
Advanced Analytics
Equipped with cutting-edge algorithms to offer useful insights.
Custom Branded Solution
Personalized and white-labeled solution that is flexible and modular.
Industries Where IoT-enabled Water Leak Detection Solution is Useful
beverage-blue-image Laboratories Detects the water leakage on floors and through ground cracks
Maintains the product quality by detecting potential leaks through floorboards
Keeps the computer systems safe against water damage
Protects the buildings and infrastructure against water leakage
Safeguards the frozen food products by maintaining their quality
Identifies the potential water leakages, keeping the equipment safe
Maintains a fresher environment against bad odor due to water stagnancy on floors
Provides employee health safety against short circuits due to unidentified water leaks
Numerous factors, such as air-conditioning systems, water chillers, plumbing, deteriorated windows or skylights, condensation, or construction equipment, can be sources of water leaks, potentially impacting the working environment in various ways. Especially when water is seeping onto the floor, going unnoticed, it can result in accidents like unexpected slips and even harm the structural integrity of the building. To prevent such occurrences and safeguard against water damage, it is essential to opt for the integration of a smart solution like i-telemetry.
What is a Smart Water Leak Detection Solution?
An IoT-driven smart water leak detection solution is in place to identify and respond to potential leakages promptly. Undetected leaks can lead to structural dampness or create slippery surfaces, posing risks to safety. Manual detection methods are often insufficient, making an automated system crucial for preventing these incidents and safeguarding buildings.
i-Telemetry's smart water leak detection system offers immediate protection against water damage to properties and assets. It utilizes advanced digital sensor devices boasting an IP67 rating and employs industry-standard LoRaWAN-based gateways for real-time facility monitoring in the event of water leaks. These devices are designed with robust waterproof and dustproof features, ensuring uncompromised performance in all weather conditions.
Applications of IoT-Powered Water Leak Detection System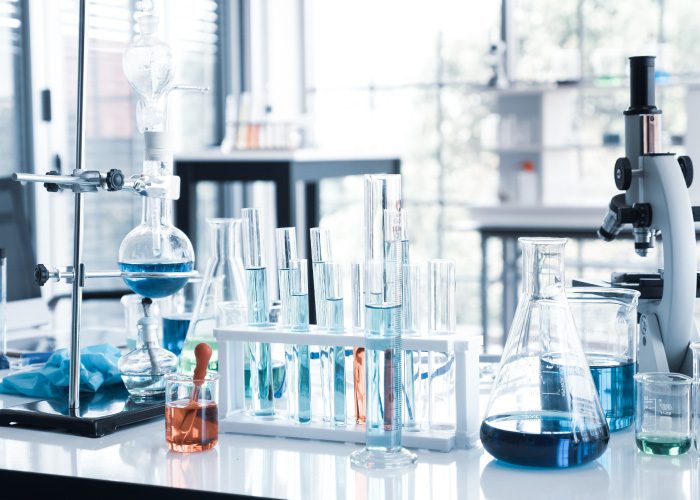 Research Laboratories
In most laboratory settings, managers prioritize concerns related to the potential for fire explosions or gas leaks. However, a more pressing issue can arise when water begins to seep through floorboards or from beneath the roof. Therefore, an advanced technology system, incorporating IoT capabilities, can be seamlessly integrated to detect and identify water leakages. The solution, provided by i-telemetry, is designed to be user-friendly, easy to install, and ready for immediate use. It offers two distinct sensing methods: spot and zone sensing. Both sensor types can be integrated based on specific requirements and the level of risk associated with potential water spills.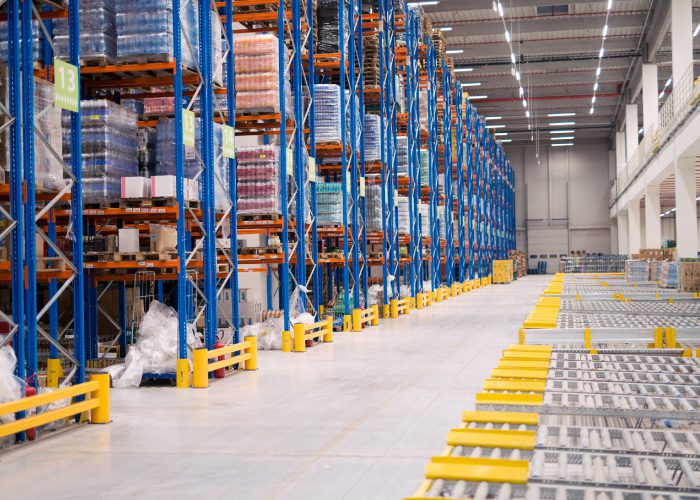 Warehouse Monitoring
Warehouses are expansive facilities designed for the secure storage of various products. However, they are susceptible to damage caused by water leakage, which can have a detrimental impact on productivity, lead to significant financial losses, disrupt delivery schedules, and harm the brand's reputation. To address this challenge, integrating i-telemetry's water leak detection system into warehouses can prove highly beneficial. This system employs two distinct methods for detecting water presence across multiple zones, delivering precise and timely results. By incorporating sensor-based technology from i-telemetry, you can enhance warehouse security and effectively respond to emergencies as needed.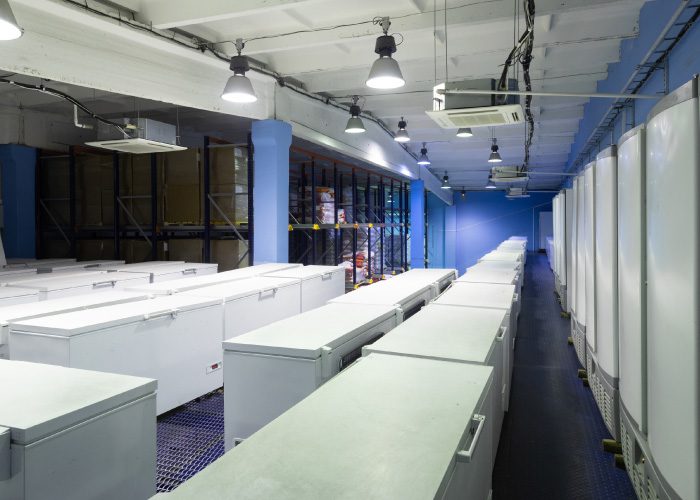 Cold Chain Logistics
I-telemetry employs various methods like reefers and insulated quilts to manage cold chain logistics, primarily for transporting food products and pharmaceutical goods. In situations where technology malfunctions, water leakage can potentially harm the quality of these products. Therefore, an automated system is essential for detecting water spills. Additionally, any fluctuations in temperature can also compromise product quality, making it challenging to identify issues manually during transportation. A smart water leakage detection system by i-telemetry utilizes sensors to detect the presence of water and generates immediate alerts, enabling authorities to take necessary actions promptly.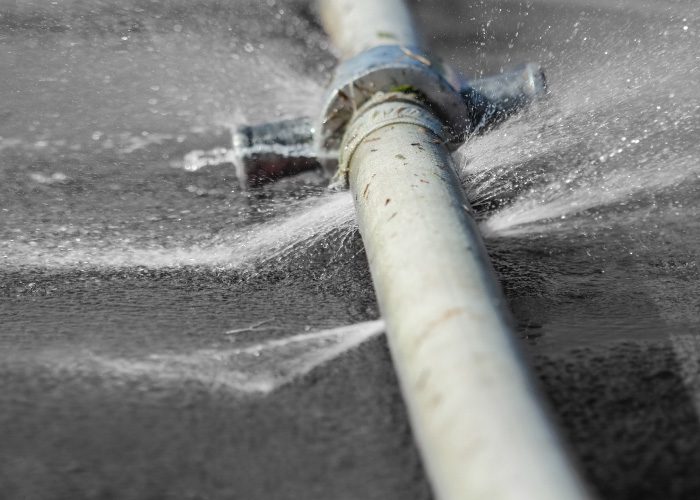 Real-time Water Leak Detection
The i-telemetry water leakage detection solution employs two types of devices: spot detection and zone detection sensors. The spot sensor is responsible for identifying water spots on the floorboard. It is positioned on the walls with the sensor in contact with the floor's edge. This sensor continuously gathers real-time data and empowers users to make timely and informed decisions. Similarly, the zone detection sensor is deployed in areas prone to widespread water leaks. These sensors are strategically placed to cover a large surface area on the floor, enabling them to instantly transmit alerts whenever water flows in their direction.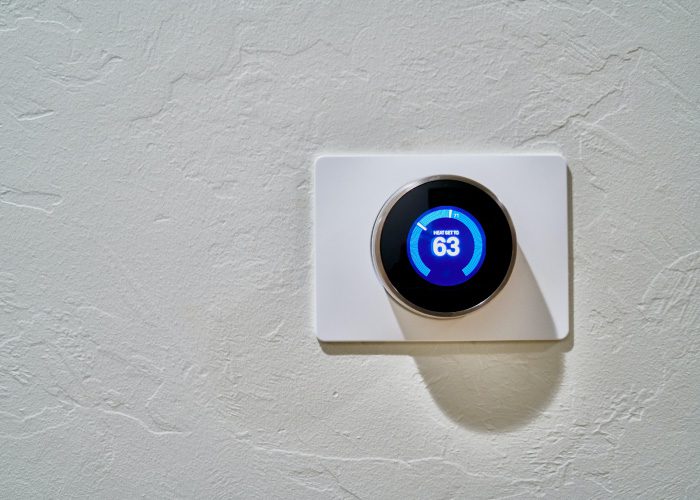 Temperature and Humidity Monitoring
Integrating i-telemetry, a sensor-based technology, into your building's infrastructure not only safeguards against water leakages but also enables real-time monitoring of temperature and humidity. This integration is essential for preventing the unnecessary deterioration of construction materials due to the presence of water in cracks or floorboards. i-telemetry utilizes industrial-grade digital sensors capable of measuring temperature within the range of -30°C to 65°C and relative humidity from 0% to 100%. Monitoring these parameters is crucial for optimizing work performance and ensuring the safety of your building against water-related issues such as dampness, odors, and potential health risks.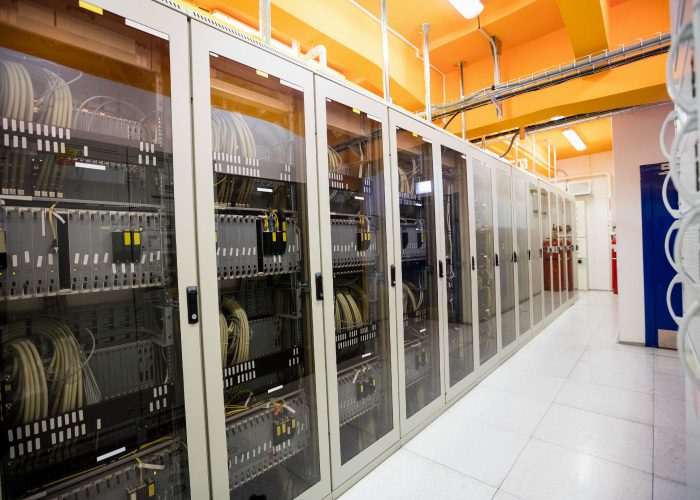 Base Stations
Base stations, if affected by water leakage, can lead to widespread disruptions and negatively impact the well-being of employees. An intelligent water leak detection system from i-telemetry offers an efficient way to monitor water leaks in multiple locations. You can implement this solution to gain control over water flow in a base station, server rooms, or data center. It effectively prevents damage caused by dripping water and unnoticed puddles by detecting water presence and promptly transmitting the data to your device. This enables rapid decision-making and safeguards the area from water-related damage.
Benefits of Water Leak detection Solution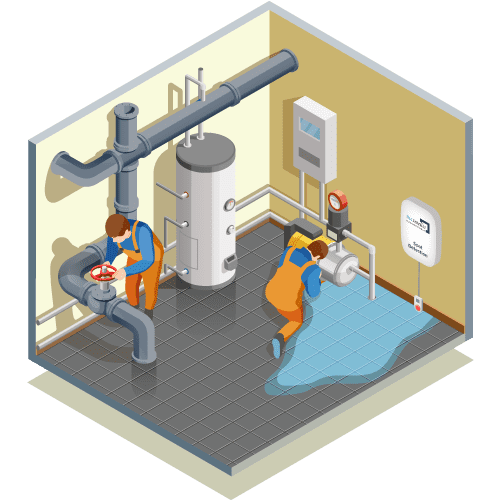 Extended battery life up to 10-12 years
Dual platform support (Android & iOS)
Temperature and Humidity monitoring
Features of i-Telemetry's Water Leak Detection System
Smart Data Management
I-telemetry's intelligent water leak detection solution features cutting-edge sensors and gateways seamlessly connected via a cloud platform for efficient data management. This system empowers you to make well-informed decisions concerning areas experiencing leaks by generating actionable insights and comprehensive reports.
Predictive Analytics
The i-telemetry-powered water leakage detection solution is equipped with intelligent algorithms for analyzing the state of areas prone to leaks. This technology offers valuable insights and facilitates more efficient management through context-based results. Furthermore, it enables real-time monitoring of water leaks through continuous analysis.
Centralized Dashboard
An all-in-one dashboard provided by i-telemetry efficiently handles the management and monitoring of areas prone to leaks. This interconnected dashboard offers centralized control, allowing users to access sensor devices remotely from any location using their smart devices.
Multiple Sensor Integration
The solution can leverage the functionalities of various sensor types such as zone leak and spot leak detection. You can integrate either of these types to fulfill the business objectives and boost efficiency at the facilities using i-telemetry.
Condition-based Monitoring
By integrating i-telemetry's water leakage detection system, you can effectively monitor situations influenced by weather conditions. For example, during the monsoon season, there is a heightened risk of water leaks affecting flooring. Incorporating a sensor-based system can offer valuable insights into identifying previously unnoticed areas prone to leaks.
Data Representation
The IoT-powered solution is equipped with advanced features and provides illustrative reports to the users to make effective decisions. Hence, data representation matters a lot at times of understanding the situations and i-telemetry's solution for water leakage detection provides data in a user-readable form for precise information.
Cost-effective
The i-telemetry solution offers a cost-effective and straightforward installation process. It streamlines overall operability, making it easy to implement within a budget-friendly framework. This solution efficiently manages designated spaces, minimizing excessive maintenance and operational expenses.
Scalable and Flexible
You can incorporate our solution to bolster the security of your premises or establishment against water-related challenges. It offers scalability, adaptability, and can be customized to align with your specific business demands. This specialized system is designed to address the requirements of regions impacted by water leaks.
Data Security
Utilizing the i-telemetry cloud platform, the solution offers enhanced data security and improved management strategies. It additionally grants convenient user access through the input of valid credentials, ensuring data protection against any potential breaches.