Cargo Monitoring Solution
Multiple Parameter Tracking
On a single platform, track numerous variables like position, weight, temperature, etc.
Supervisor View
Utilizing real-time connectivity and interactive maps, monitor and keep an eye on your supply chain.
Upgradable to Smart Contract Solution
To develop smart contracts, the solution can be updated using capabilities from blockchain technology.
Highly Scalable Solution
Utilize cargo monitoring systems to efficiently manage a big fleet of vehicles, ships, or containers.
What is a Cargo Monitoring System?
I-telemetry solutions have paved the way for the advancement of systems driven by Internet of Things (IoT) technology, enabling fleet and logistics managers to oversee the transportation of goods. They allow for the real-time monitoring of various parameters such as temperature, humidity, weight, and luminosity within cargo containers, vessels, or trailers, regardless of whether they are in transit via road, rail, sea routes, or airways. These monitoring systems for shipments establish transparency in the tracking of goods and assist cargo handlers in streamlining their supply chain operations.
Applications of Freight Tracking Solutions: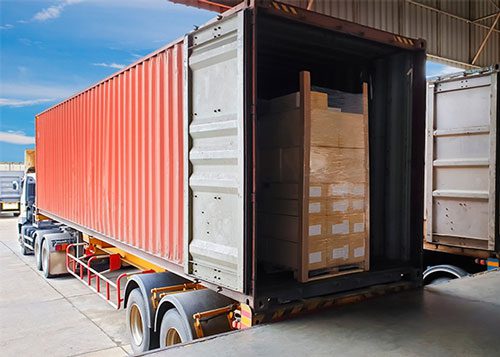 Extensive Supply Chain Visibility
Decode the hidden insights within i-Telemetry's shipment monitoring system. Unlike traditional systems that provide updates solely upon cargo reaching predefined checkpoints, this innovative solution empowers you to monitor cargo condition and quality in real-time. This fosters transparency throughout the supply chain, enabling continuous vigilance over your merchandise.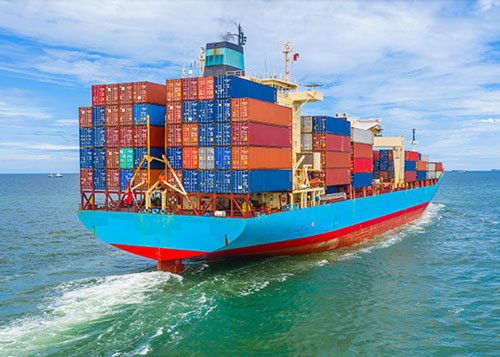 Cold-Chain Transportation
Ensure the safe transport of perishable goods with i-telemetry's refrigerated cargo transportation services. Utilize i-telemetry's transport temperature monitoring solutions to keep a vigilant eye on reefer temperatures, guaranteeing the protection of your cargo against environmental variables. Extend cargo temperature monitoring capabilities to include tracking humidity and luminosity, enhancing the overall efficiency of your cold chain logistics.
i-telemetry's Cargo Monitoring System
At i-Telemetry, we offer a comprehensive end-to-end IoT solution for monitoring cargo during its journey from one location to another. Our sensors accompany the cargo and transmit vital data such as location, temperature, weight, and more through reefer container temperature monitoring systems and similar technologies to our cloud-based IoT dashboard. This dashboard is accessible through both a mobile app and web platform, ensuring efficient and temperature-controlled transportation.
Benefits of Using Freight Tracking Solutions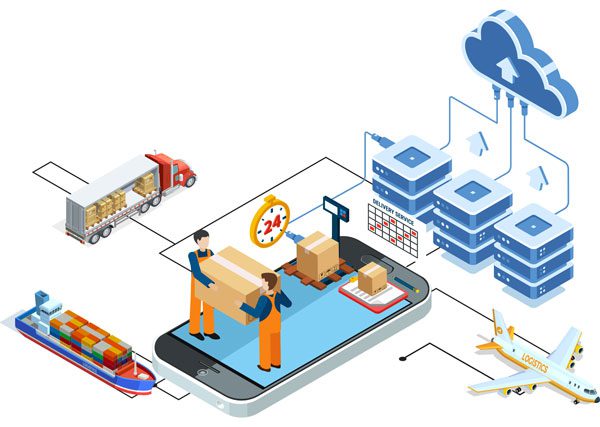 Eliminate manual supervision expenses
Improve supply chain efficiency
Reduce operational overheads
Curb unknown cargo damage
Detect logistics blind spots
Reduce the risk of cargo theft
Product Features of i-Telemetry's Cargo Monitoring Solution
Aesthetic Dashboards
Effortlessly oversee all your supply chain activities from the convenience of your home or office. Tailor the IoT portal to match your individual preferences and monitor the movement of goods through a web portal and mobile app to ensure their safe and timely arrival at their ultimate destination with i-telemetry.
Real-Time Alert System
Utilize i-telemetry's real-time alert system to receive notifications regarding logistics blind spots and inefficiencies through email, in-app messages, SMS, and push notifications. Acquire immediate live alerts and proactively address these issues for swift resolution.
Truck-Trailer Hookup History
Harness the power of advanced analytics with i-telemetry to oversee trailer-truck configurations, guaranteeing the punctual delivery of shipments to their precise destinations. This capability can also be employed to track historical or real-time data regarding cargo in vessels, trucks, containers, trains, or airplanes.
Virtual Geographical Boundaries
With i-telemetry's geofencing feature, you can receive alerts whenever your fleet's vehicles enter prohibited areas. These virtual boundaries can be effortlessly defined on a map, ensuring that both supervisors and vehicle drivers promptly receive notifications.
Supports Unlimited Vehicles
i-Telemetry's solution is highly scalable, making it well-suited for managing a large fleet of vehicles. Our solution seamlessly accommodates all modes of transportation, making it an ideal choice for your cargo monitoring requirements. It excels at efficiently collecting and processing data from extensive vehicle fleets.
All Time Location History
Monitor your entire fleet remotely at all times to guarantee on-time cargo deliveries. Utilize historical data to analyze information regarding cargo temperature, humidity, and weight, as well as other fleet-related metrics, to obtain answers to all your cargo-related inquiries using i-telemetry.
Administration Management
Manage and customize the data accessible to specific users within your organization. Organize various cards, dashboards, and information tailored to different tiers of employees within your i-telemetry administration.
Customized Reports
All reports are available in CSV, PDF, and XLS format, and are only a click away with our i-telemetry solution. Download these customized reports and use this data for further analysis and processing.
Advanced Analytics
Leverage the advanced analytics capabilities of i-telemetry to craft visually compelling data representations in the form of charts and graphs. These dynamic visualizations will enable you to unearth valuable insights and apply them strategically to enhance the efficiency of your supply chain operations.