Machine Monitoring Solution
End-to-End Solution
Purchase a full system that is outfitted with cutting-edge technology and software for easy operation.
Quick Time to Market
Within two to four weeks, the initial iteration of the solution will be ready for deployment.
Equipment Efficiency with Advanced Analysis
Platforms equipped with advanced analytics provide insightful information from gathered data and simplify the analysis of equipment efficiency.
Customized Services
In order to supply hardware and services on demand, we will modify the processes in accordance with business needs.
Benefits of Remote Equipment Monitoring Systems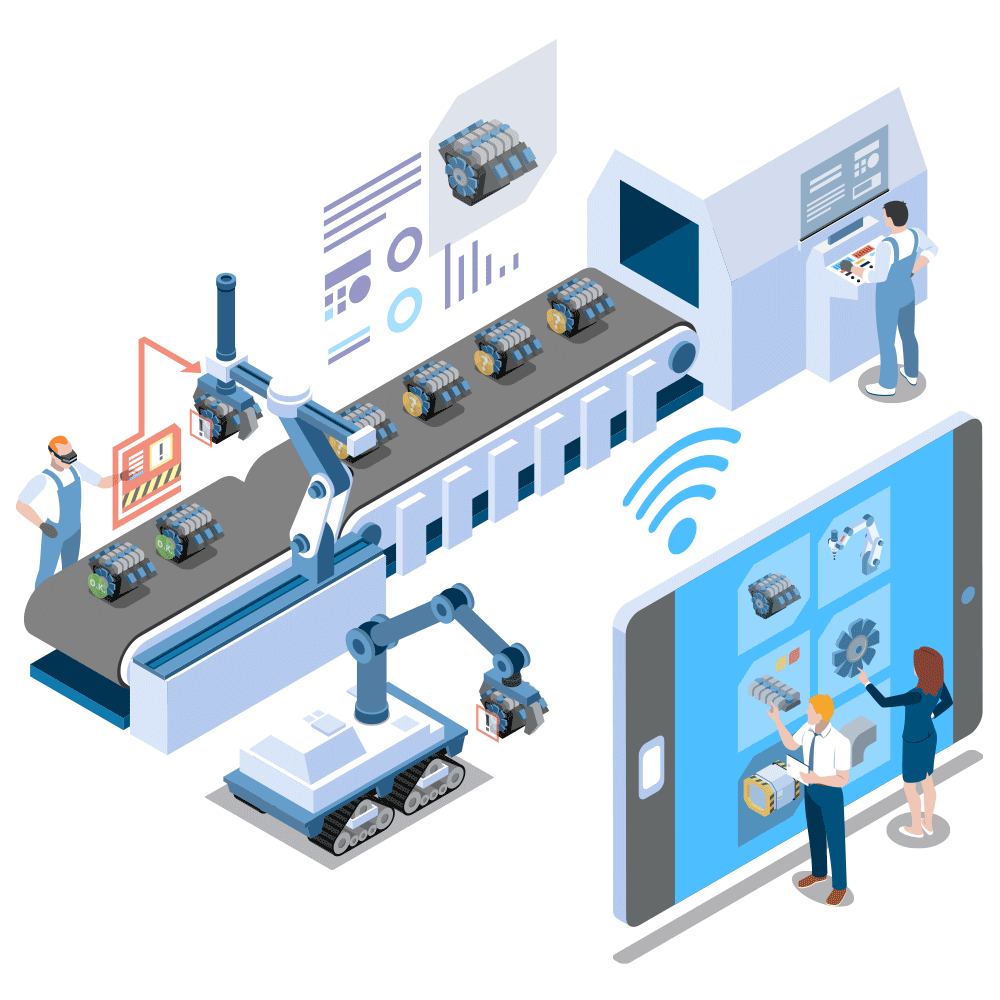 Utilizing the capabilities of the Internet of Things, we at i-telemetry develop cutting-edge remote machine monitoring solutions that come pre-configured and are compatible with legacy machinery, PLCs, and SCADA systems used in various industry sectors. These systems can be tailored to suit any industrial environment, enabling facilities to enhance traditional operations without disrupting production.
i-telemetry's Factory and Machine Monitoring Systems empower businesses to pinpoint critical performance indicators, such as uptime and downtime, as well as gain insights into their asset operations and optimization strategies to enhance overall equipment effectiveness.
Problems Associated with Legacy Monitoring Systems
Legacy monitoring systems have persisted in use for many years, often becoming outdated and failing to align with evolving business requirements. This can impede industrial operations significantly. Traditional systems like SCADA and PLC, as well as legacy monitoring systems, gather crucial data about the status and performance of industrial machinery but typically display this information without effectively processing it to meet business demands. In today's era of globalization, where workplaces are expanding, the rigid, static, and centralized architecture of legacy systems poses a significant challenge in obtaining secure and automatically processed real-time insights from outside the industrial premises.
Enter i-telemetry's end-to-end IoT-based factory and machine monitoring solutions. These solutions seamlessly integrate with legacy PLC and SCADA systems, enabling industries to efficiently manage their day-to-day industrial operations in real-time, even remotely from their industrial premises.
Common Challenges in a SCADA system
Ineffective for Outside-The-Fence Application
Rigid and Complex due to Wired Infrastructure
Costly and Time-Consuming Integration
Tied only with specific control Devices and Legacy Systems
Inflexible,Static and Centralized Architecture
Less Scalable than other Industrial Control Systems
Not Adaptable to Changing Business Needs
How PLC & SCADA and Industry 3.0 is adopting IoT?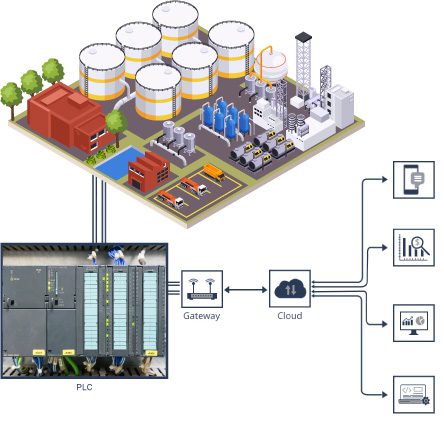 The involvement of IoT and SCADA together is the new upgrade within industries, introducing the next phase of smart manufacturing. The use of IoT makes SCADA systems more intelligent and advanced. IoT complements both distributed control systems and SCADA with its existing features like real-time data collection, downtime alerts, remote control, data analysis, and visualization. The Internet of Things is equipped with advanced capabilities of integrating edge-to-cloud solutions, especially for heavy machines. It helps in fetching accurate and real-time data through connectors and gateways, enhancing the profitability of results. IoT provides a scalable and customizable user-friendly platform to automate the operations along with safety measures, which senses the changing needs of any asset.
IoT is Integrating Edge-to-cloud solution for heavy equipment/machines
Connecting nodes/gateway on endpoints of the PLCs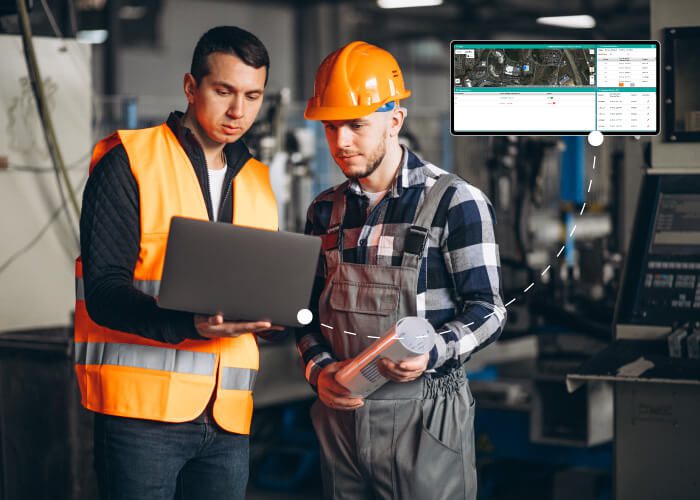 System & Machine Downtime Tracking
The utilization of sensor-based technology for monitoring system and machinery downtime aids in achieving the anticipated targets set by the machinery. Industrial professionals can pinpoint the occurrence frequency of machinery downtime and plan for timely assessments, pauses, and other essential actions. This solution offers the capability to filter machines within a specific geographical area, enhancing efficiency and expediting the process.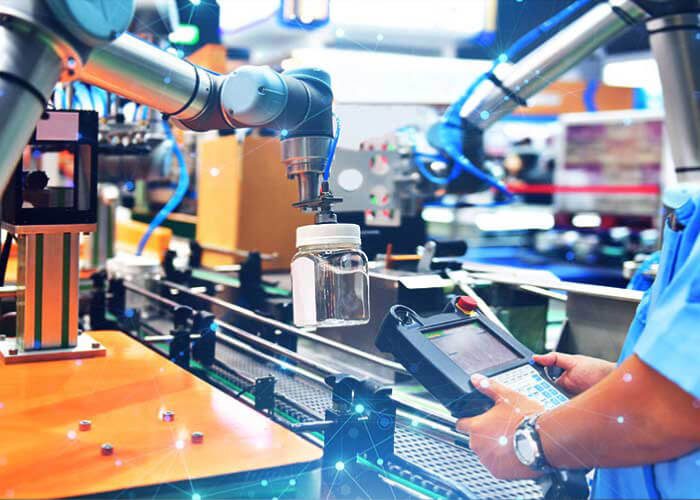 CNC Machine Monitoring System
Machines operating on computerized numerical controls (CNC) are programmed via codes to perform machining operations with utmost precision. By utilizing i-telemetry within smart manufacturing systems, you can analyze tool paths, monitor tool lifecycles, adjust feed rates, cutting speeds, and other variables, all with the aim of optimizing your programs. This optimization enhances the accuracy of your machining operations and enables you to achieve higher throughput.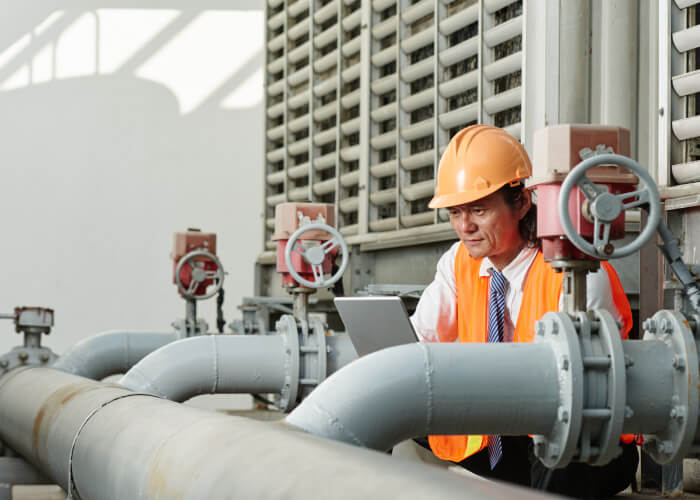 Factory & Machine Downtime Monitoring
Factories are swiftly adopting i-telemetry technology to maintain constant monitoring of equipment performance and automated system operations in real-time. The deployment of sensors plays a pivotal role in preventing unplanned downtime and cutting down on emergency maintenance expenses. Sensor devices enable the simultaneous monitoring of various types of equipment via a unified dashboard and provide managers with precise machine locations and performance reports.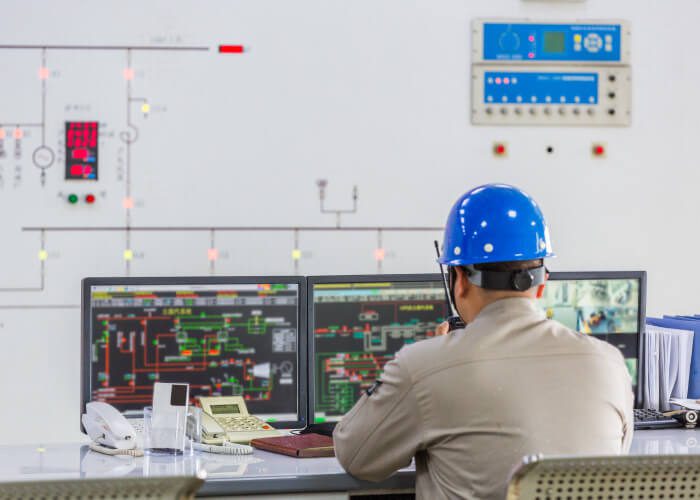 Predictive Maintenance
I-telemetry-driven solutions adopt a data-centric methodology for evaluating the data collected by a multitude of sensors. This data is then transmitted through communication channels to provide a streamlined representation of critical data insights concerning KPIs, production downtimes, performance, and equipment condition via the Condition Monitoring System on the dashboard. This approach aids in reducing human errors, refining maintenance schedules, and overseeing equipment performance, offering significant advantages to various industries.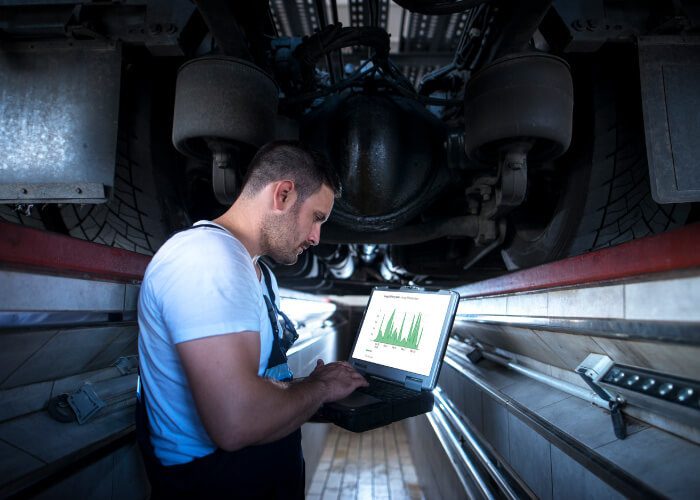 Performance Indicator of system
Even when the equipment is located in remote areas, you can receive updates through an I-Telemetry-based downtime management system. This well-designed sensor-based solution effectively monitors the systems in real-time, notifying owners of system performance through indicators. These notifications enable managers to remain vigilant in any circumstance and take immediate action when necessary. These actions facilitate real-time decision-making to prevent system downtime, ultimately safeguarding the entire process from coming to a halt.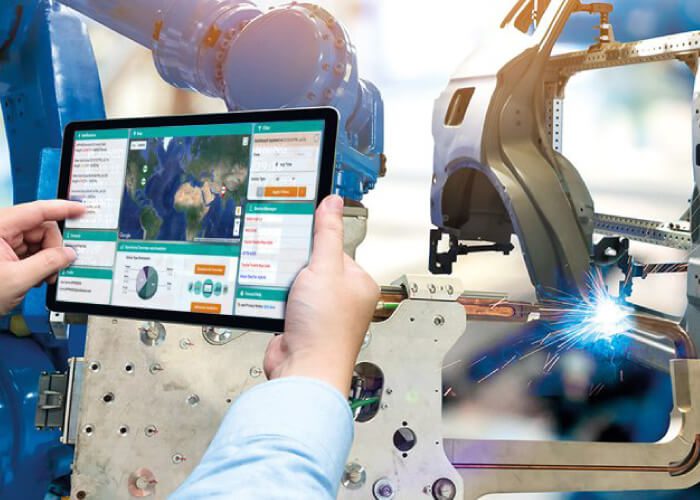 Comprehensive Equipment Management
Equipment management through i-telemetry provides relevant industrialists with asset information, enabling them to minimize excess labor costs. Attached sensors produce data, which is transmitted through communication channels and stored on the cloud platform. The utilization of i-telemetry for equipment management is crucial for ensuring stable operations and system efficiency. Managers are now searching for comprehensive equipment management solutions that encompass all aspects, not just maintenance or troubleshooting.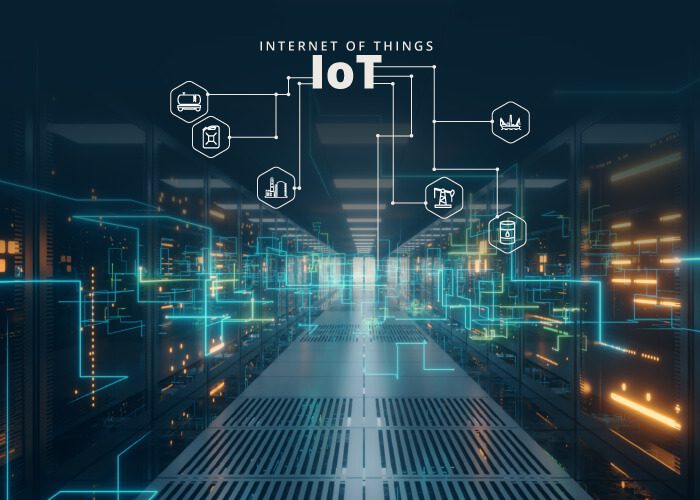 Production Monitoring System
I-telemetry enables the tracking of your product's journey along conveyors and assembly lines. The data associated with the production cycle can be observed through dashboards, providing real-time insights into work in progress across the value stream. This allows for efficient fulfillment of production quotas and the implementation of lean management practices to ensure timely delivery of products to the designated stations.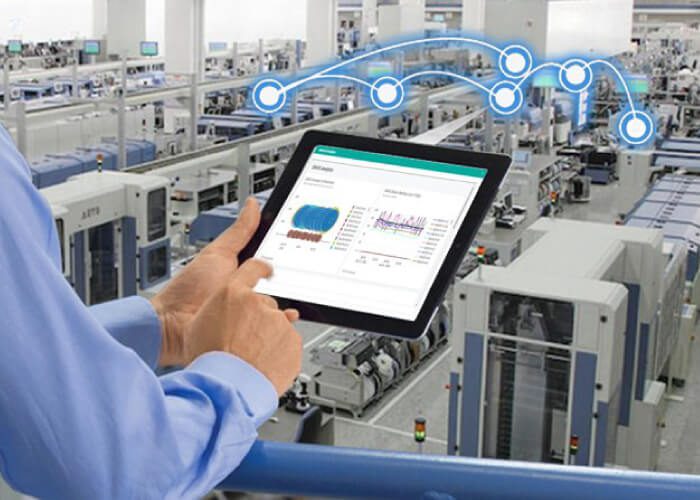 Resource Monitoring
I-telemetry-driven smart factory solutions can also be employed to optimize resource utilization effectively. Through the machine monitoring system, it becomes possible to track the usage of resources such as fuel, electricity, lubricants, coolants, and more. Data regarding their consumption can be collected and analyzed to minimize their use, ensure adequate inventory levels, and reduce wastage.
Key benefits of opting i-Telemetry Machine Monitoring Solution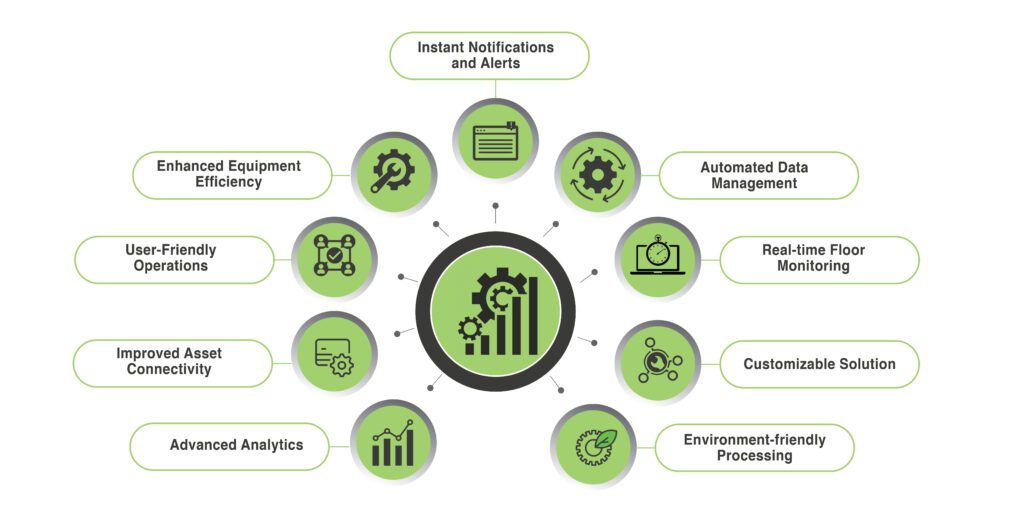 Features of i-Telemetry IoT Based Factory and Machine Monitoring Solution
Data Collection
Data is gathered from every machine on the production floor and subsequently transformed for analysis using i-telemetry.
Security
The connectivity provided by the i-telemetry gateway ensures the optimal performance of the machines while safeguarding the internal machine network from the public internet.
Data Access:
Data is readily available from anywhere and at any time using i-telemetry's user-friendly solution.
Data Representation
The real-time dashboards on the production floor offer immediate notifications when the machine performance drops using i-telemetry.
Supervision
I-telemetry provides real-time monitoring of machines, continuously updating job statuses, quality metrics, and insights into downtime.
Analysis
The i-telemetry machine monitoring solution offers exceptional reporting capabilities, such as equipment improvement insights and downtime quality reports, facilitating more effective comparisons.
Improve
The real-time insights from i-telemetry enhance your team's capacity to make informed decisions and optimize machine efficiency.
Empower
I-telemetry empowers the entire business with digital transformation, significantly enhancing your business's efficiency.
Architecture Format