Real-Time Weight Monitoring
Load safely and legally by viewing the truck weight in real time on your smartphone.
Personalized Whitelabled Mobile App
Get a customized bird's-eye perspective of your whole fleet's operations.
Asset Management
With all-time historical data, you can manage your drivers, trucks, and trailers.
Upgradable to Cargo Monitoring
The solution may be enhanced to monitor the temperature and relative humidity (RH) within freight containers.
At i-telemetry, we understand that a one-size-fits-all approach doesn't suit every fleet's requirements. With our extensive range of IoT products and solutions, we provide customizable IoT technology to match your fleet's distinct needs. Our i-telemetry IoT fleet monitoring system serves as a comprehensive solution, addressing various fleet challenges like driver behavior, delivery delays, fuel theft, and operational inefficiencies.
i-telemetry IoT Fleet Monitoring System Empowers You to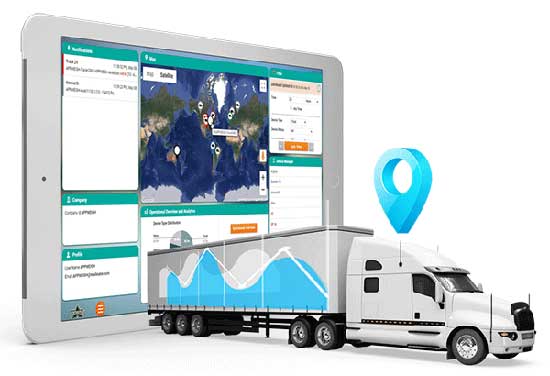 Know Per Vehicle Mileage State
Keep Track of Geofence Activity
Real-time Monitoring System
Our fleet monitoring solution integrates weight measurement and location tracking sensors in your trucks. The weight sensor, located on the axle, provides real-time weight data accessible through the i-Telemetry IoT app on your mobile, tablet, and desktop. This solution enables managers to monitor the entire fleet seamlessly, offering real-time location and weight information for each truck from a single screen.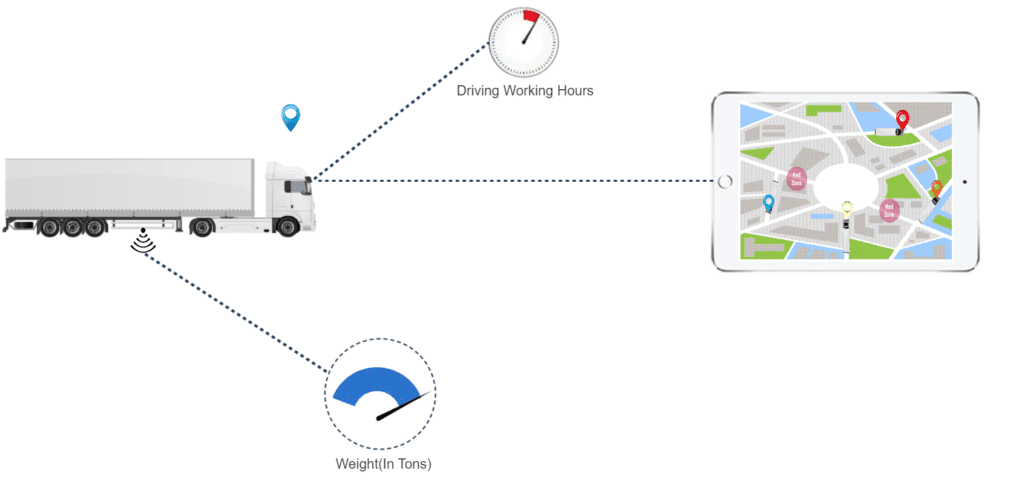 Fleet Monitoring Challenges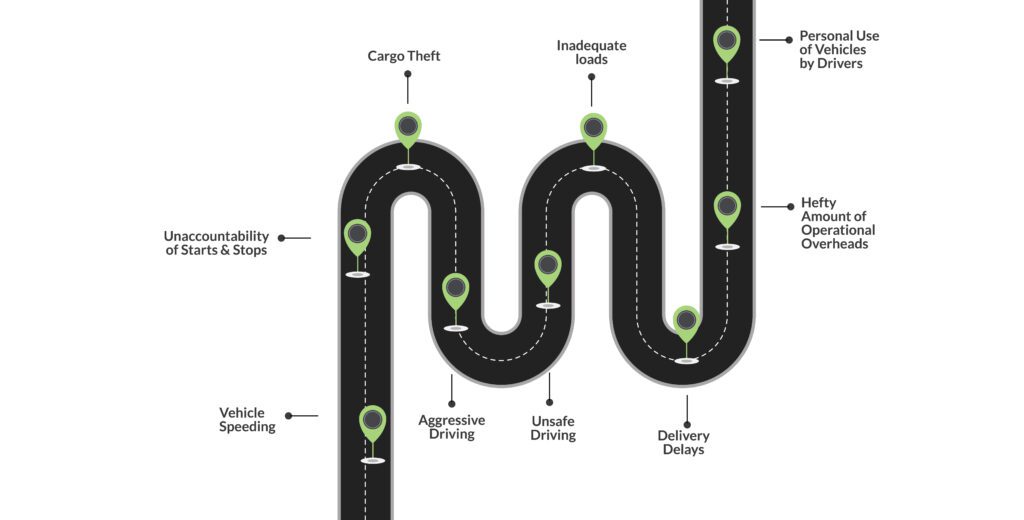 i-telemetry IoT Product Features
Route Management
I-Telemetry excels in minimizing fuel usage through cutting-edge routing and live tracking. Its route optimization algorithms excel at pinpointing the most efficient route for a given list of destinations, making it a leader in real-time fuel consumption reduction.
Real-time Location Tracking
We integrate top-notch location tracking sensors, certified for industrial applications, and deliver real-time location data through I-Telemetry. Our solution not only provides live location updates but also offers comprehensive vehicle location history at your fingertips.
Trailer Weight Measurement in Real-time
Step away from conventional load measurement methods for your trucks. With the i-Telemetry IoT vehicle monitoring system, you can effortlessly access real-time weight data from your vehicles, even when they're in the field, providing you with unparalleled insight and control.
Last Mile Delivery Management
I-telemetry's IoT fleet monitoring solutions serve as a vital link connecting you, your customers, and your drivers, ensuring the efficient and punctual execution of the final mile delivery.
Advanced Analytics
We offer advanced analytics license with Intellia IoT product which consists of Driver Risk Analysis, Vehicle Usage Analysis, Fleet Productivity Schedules, and Future Maintenance Schedules.
Track Unlimited No. of Vehicles
No matter how big your fleet is, Intellia IoT solution is scalable enough to get the data from as many devices as you want and show only the relevant information on the app dashboards seamlessly.
Customized Reports
Want to know much time your vehicles spend during transporting and loading/unloading at each site? Want to know for how long your driver was on duty? Want to know the fuel consumption per vehicle? The solution offers customizable reports by which you will know all of it.
Time & Driver Management
The i-telemetry IoT solution provides valuable information regarding driver on/off schedules, driving habits, the total hours spent by drivers on the road, and additional data. These valuable insights enable you to efficiently monitor and enhance driver performance for more effective management.
Geofence
I-telemetry offers an advanced virtual fencing system that provides real-time notifications whenever vehicles or assets enter, exit, or approach specific areas. Our solution is highly scalable, allowing you to create numerous geofences tailored to any size, shape, or time duration. Enjoy unlimited flexibility with i-telemetry, crafting geofences to suit your exact needs.
Multiple Type of User Logins
Various levels of employees will have access to distinct sets of information on their respective i-telemetry dashboards. For instance, drivers will not be granted access to data exclusively reserved for fleet managers.
Mobile Apps
With the i-Telemetry IoT mobile app, you can efficiently oversee your fleet from anywhere and at any time. Our apps are accessible on both iOS and Android platforms, and we continuously enhance them with the latest features and updates.